Thinking of starting your own business?
Just started a new business?
Had your own business forever?
If you answered "yes" to any of these questions, we will protect you.
At Andrea Sager Law and Associates, our passionate team is ready to protect your small business needs, no matter the size or stage. Think of us as your legal side-kick, keeping your business out of harm's way while you focus on growing your brand to its fullest potential.


So what's the benefit of working with us?

Strictly Digital
Say goodbye to spending the extra time and money visiting your attorney in person. We're your modern-day attorneys who are hereto help you from the comfort of your home, because law is more fun in your pajamas.
Affordable Prices
If spending thousands of dollars for a lawyer is not something you want to do (yeah, same), you've come to the right place. Our goal is to help take care of your legal needs without breaking the bank.
Entrepreneurial Background
When we work together, you don't just get an attorney, you get a fellow entrepreneur who knows the ins and outs of running multiple businesses.
Easy To Understand
Our goal is to provide you high-quality legal services without the confusing, intimidating terms that often come with them. We break it all down so you know EXACTLY what you're getting yourself into.

Flexible Services
One size never fits all. We offer a variety of services and packages that are flexible to your unique needs, all at your fingertips. 
A Happy Team
As a team, we truly value family and personal time. This means when we work with you, we're fresh, enthusiastic, and ready to help you with all of your small business needs.
We're a full-service firm for small businesses, and some of our most popular services are below.
®
Trademark Services
Trademarks protect the unique identity of your business. From searches to applications and cease and desist letters, we handle all trademark matters.
LLC
Entity Filings
In order to become a real business and remove your personal liability from the equation, you need to file as a Limited Liability Company as soon as possible.
©
Copyright Services
Copyrights protect the creative works within your business. From photos to designs, courses, and more, we handle all copyright matters.
LP
Legalpreneuer Membership
Having your very own business attorney isn't just a pipe dream. It's a necessity and completely possible with our all-access pass.

Not ready to hire an attorney?
The Legalpreneur is your go-to legal resource for small business entrepreneurs.
Get started: The Legalpreneur is ready to help you become a real business and remove your personal liability from the equation by helping you file as a Limited Liability Company.  
Protect it: Protect your small business without the price of a lawyer by using the Legalpreneur's DIY courses designed to help you legally start your biz and/or get the trademarks you need!
Contracts: With nearly 100 contracts and counting, the Legalpreneur's Contract Vault is your all-access pass to industry-specific template contracts. Our contract templates are constantly being updated to reflect new changes in the law to ensure that you and your business are fully protected. Don't know what contracts you need? Guess what! We have already bundled the template contracts needed for over 20 industries!
Ok, but is legal really that necessary for my small business?
Your small biz peers have a little something to say about this, so listen up!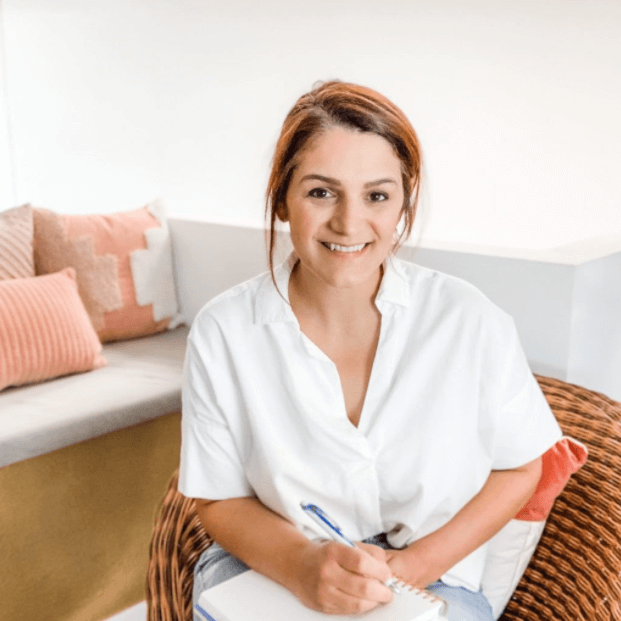 "The contract vault is an absolute game changer. It has made it so incredibly easy for me to make smart business decisions & protect myself and clients."
Sheena Works  |   Working Moms Co.
www.workslearning.com
"I just checked and you added EVERYTHING I needed! In the nick of time for my business too! Talk about over delivering. One happy and grateful membership client here!"
Susanna Barkataki   |   Yoga Expert & Educator
www.susannabarkataki.com
"I love Andrea Sager Law!!! I feel so blessed to have found Andrea. As a start up, investing in a Lawyer sounds scary. The fact that her mission is to help people like me is seriously soooo powerful. With her Legalpreneur membership I felt more confidence. I could relax about business decisions and felt more in control. I felt safe. If you're a new entrepreneur legal stuff usually isn't your forte and Andrea makes it easy and affordable which is what I need. Seriously soooo grateful. I can't thank her enough."
Miranda Amora  |   We The Goddess
www.wethegoddess.com
Just looking for some friendly advice from a lawyer?
Come listen to to the Legalpreneur Podcast!
Navigating the legal side of your business can be intimidating and expensive. Each Tuesday (and some Thursdays!), join Andrea Sager — former big law attorney turned all things small biz lover — as she explains legal necessities for small business owners. 
Whether you want to start a business, just launched a business, or have been in business for years, you'll learn something new from Andrea and the world's most elite entrepreneurs on how to legally protect your business and just how simple it can be!